STAR STUDIO SPECIALITIES
| | |
| --- | --- |
| | No Fundraising |
| | Star Baby Ballerinas from $6 |
| | Appropriate dance steps for Little Stars |
| | Approximately 10 Students per class |
| | Annual Star Showcase with reasonably priced tickets & costumes. |
| | All star dancers who participate in our concert receive a trophy & disc of group photographs for free.. |
WELCOME TO STAR STUDIO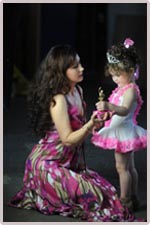 Star studio dance academy provides a fun and positive environment for children to learn dancing.
The biggest rewards of dance are fitness, self-esteem, friendship and the sense of accomplishment.
Star studio is an established school with qualified teacher who are industry professional and have an incredible enthusiasm for dance. All teachers practice safe dance techniques in a non-competitive environment and are focused on the student dance progression and not on their own personal claims to fame.
Alison McCrohon, A.T.O.D, L.G.T.D.A, Q.P.I.B is the principal of Star Studio Dance Academy, which has been established since 1999. Alison has developed her career skills to create a dance studio with the ideology to support children with self discipline, self esteem and confidence.